S4IC ensures that your SAP solution is aligned with your business.
From the complete management of your SAP system to the placement of SAP consultants, we are able to provide all your solutions and support you at every level of your SAP needs.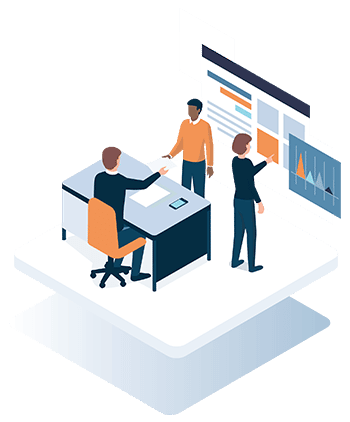 S4IC offers an SAP end-to-end service including:
Consulting ;
Implementation or projects migration ;
Technical and functional maintenance;
Configuration;
Development;
Optimization and compliance of your SAP licenses;
Compliance with your governance requirements;
Training for SAP staff and users;
We listen to you to understand your objectives and propose solutions that maximize your results.
The strength of our project managers and consultants lies in their business experience, acquired in many sectors. It allows us to propose solutions coming from other fields.
Whatever the size of the project, we integrate two approaches:
The Business Solution Delivery : the optimization of your functional flows (financial, logistic and human);
The Technical Solution Delivery : optimization of the system architecture.
Implementation of SAP solutions
Each integration follows the following method:
Diagnosis of the current situation ;
Definition of the objectives to be reached;
Risks identification ;
Processes definition ;
Definition of the implementation method;
Implementation of the new solution;
Development / programming to cover your business specificities;
Security management (including governance rules, RGPD);
User training and follow-up.
We provide reliable and efficient SAP solutions in all types of industries such as steel, insurance, services, transportation, food, public, …
S/4HANA SAP Implementation
Are you considering changing your current ERP?
Several criteria should be taken into consideration: functionalities, durability of the ERP, data security, ease of use for users, ability to integrate new intelligent technologies, ROI…
We take care of SAP analysis and integration for companies of all sizes.
There are many reasons to migrate your ECC to
SAP  S/4HANA
as soon as possible:
Technological : SAP S/4HANA opens the doors to the digital era;
Maintenance: SAP will no longer support your ECC as of 2027.
Our teams have already performed several
SAP S/4HANA migration: Greenfield, Brownfield or Hybrid
. They know the risks and challenges.
Encoding purchase invoices is a tedious task. The
SAP VIM by OpenText
tool allows you to automate this task:
easy to implement, it allows you to restrict your budget and increase your ROI
(Return On Investment).
S4IC offers several types of consulting:
Assistance in your digitalization process;
Assistance in developing the IT strategy of your company;
Assistance for the implementation of an IT architecture;
Assistance in the development of your business processes;
Assistance in integrating SAP into your business process;
Advice on the organization and preparation of IT to adapt to organizational changes in companies (merge, split, reorganization, …)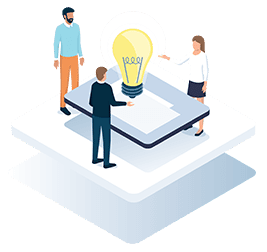 In recent years, the SAP licensing model has evolved: the range of SAP products has grown and the types of access have been enriched. Today SAP offers licenses per user and volume licenses linked to the use of SAP from peripheral systems.
Direct licenses concern users who connect directly to a SAP product. There are several categories of direct users with different prices.
Indirect licenses consist of the possibility to connect to a different product from the initial product, in a specific context.
The use of the SAP system by other applications can be subject to a digital access fee. These licenses are charged by volume.
As an SAP reseller, S4IC experts can help you to :
Define the licenses that are useful for your business (before the launch of the project);
Monitor the use of your SAP licenses to avoid overruns and optimize their use.
With the digitalization of your activities, an increasing number of external applications can have access to your SAP system. S4IC experts can help you anticipate and measure the cost of these accesses.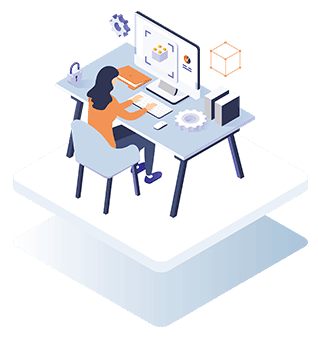 Providing SAP experts and project managers
You need to reinforce your team with specialized profiles?
We are able to provide adapted profiles to your needs, for :
Short or long term missions;
Participation in projects of various sizes;