Digital transformation in insurance

Finding themselves in a highly competitive market, insurers of all sizes must make strategic decisions to make the digital transition and meet the needs of tomorrow's customers.
Digital transformation is becoming a necessity to achieve operational efficiency, reduce costs, ease of use and reduce time to market.
Going digital is not simple. Insurers can be easily overwhelmed by the multitude of information, technologies and ERPs available.
Should they choose a cloud or on-premise solution ? Which of the emerging technologies best meet our expectations, : Artificial Intelligence (AI), Machine Learning, Robotic Process Automation (RPA), blockchain or Internet of Thing (IoT)? It depends on priorities, objectives and various market criteria.
Often, core business processes are not considered the priority for digital transformation. In such cases, companies tend to add relative ancillary services of new technologies on top of obsolete legacy systems. Core processes are bypassed and kept as is, and integrated with new services. This may bring short-term benefits, but in the long run it will significantly increase costs, especially when it comes to maintaining a network of disconnected systems combined with additional independent functionality.
In order to keep pace with the digital age and secure their competitive advantage, insurance companies must reshape their core business and processes.
At the same time, they will need to implement software solutions that are scalable, easy to maintain and easy to integrate with other processes and services.
What is SAP for insurance?

SAP for Insurance is a flexible and fully integrated software suite designed for digitally active insurance companies of all sizes.
SAP for Insurance has been on the market for almost 20 years. Over the years, it has become a comprehensive package that covers the functionality needed to support insurance-specific processes.
It is an easily customizable and versatile suite, that can be seamlessly integrated with SAP and non-SAP front and back office solutions, consisting of different modules:
Each of the modules can be purchased and used individually, though the best practice is to use them jointly as a fully integrated SAP for Insurance solution. 
Need help with the digital transformation of your insurance company?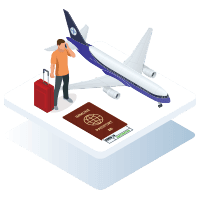 Best Practices and Advantages
of SAP for Insurance

SAP for Insurance is a robust software solution for core insurance processes. It can definitely help insurers achieve operational excellence, efficiency, boost speed and bring value to customers.
In order to fully utilize all the benefits of SAP for insurance, insurers should: 
Digitize and fully automate their processes, or parts of them, and thus form a basis for their digital transformation.
Enjoy a variety of pre-built functionalities – SAP for Insurance delivers 

an 

abundance of functionalities, sample content products and business transactions that can be used to run your core insurance processes. 

Use

 it 

as much as possible 

as they 

are designed with effic

i

ency in mind. 

 

Use architectural benefits of SAP for Insurance

.

 

Q

uickly introduce new products or new variations of insurance products by reusing parts of other products as building blocks. This can substantially 

de

crease time to market for new insurance propositions and products.

 

During implementation,

 remodel business processes towards target solution to achieve quick results and decrease implementation time.

 

Direct implementation towards SAP standard and avoid "reinventing the wheel"

.

 
In conclusion, the journey of Insurance Digital Transformation can be started in many ways but one of the main points should be going for the flexible and modern software solution for the insurer's core business. 
By doing so, insurers will make an innovative IT foundation for the future ans drastically accelerate their digital transformation. This "healthy" foundation will enable them to easily build and integrate other processes and services on top of it. All this can be achieved with SAP for Insurance as a comprehensive software suite. 
Read our article SAP for Insurance: how do the modules works together? if you want to know more about SAP modules for insurance.