S4IC -
license reseller
SAP partner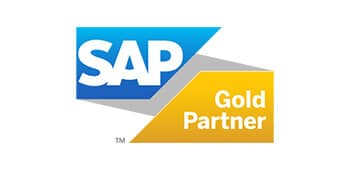 S4IC is SAP Gold Partner reseller of SAP licenses in Belgium and Luxembourg.
SAP licenses are offered On-Premise and on the Cloud. Maintenance and support are also provided. We provide all functional and technical information of the proposed solutions corresponding to your needs.
With the increasing part of the digital in every day's business, SAP has updated its license pricing. Indirect access has an impact on the price of SAP licenses.
SAP S/4HANA, a new generation of SAP ERP
The strength of SAP S/4HANA lies in its ability to process large volumes of data in real time. It is the gateway to digital innovation and the exploitation of Artificial Intelligence in your activities.
Different modules for a specific business
SAP offers industry and sector-specific solutions.
For example, SAP Industry 4.0 offers a high level of connectivity with the Internet of Things (IoT) and enables the development of custom smart products.
With this module:
you integrate the power of digital production or transformation,
you are able to cover all types of customers
you communicate according to their profile thus ensuring their satisfaction.
SAP Ariba Network and SAP VIM by OpenText leverage the latest Artificial Intelligence technologies to digitize and automate invoice processing.
The simplification of the purchase-to-payment process is a benefit for both customers and suppliers.
Customized support and advice adapted to your SAP needs

This is followed by a thorough analysis of your SAP licensing needs and the appropriate SAP architecture.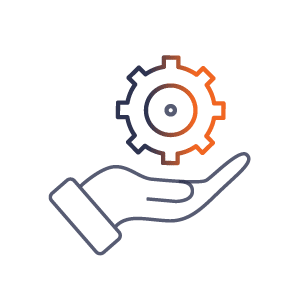 What are your expectations?
What are your constraints?
Which strategies are you adopting for developping your company ?
What are your short, medium and long term objectives ?
Depending on the size of your company, we check whether SAP S/4HANA or SAP Business ByDesign is more suitable for you.
Advice on cloud or on-premise licensing, on industry-specific modules, on the suitability of SAP licenses for your specific needs, and on the hosting of your solutions.
Development of SAP solutions adapted to your business

The solutions to be implemented must be flexible, simple and sustainable.
They are designed to support and accompany your business in the best possible way, taking into account your future challenges.
What matters is the results. The performance, commitment and level of expertise of our consultants, with an average of 20 years of experience in SAP implementation, play an important role in the design and implementation of solutions. The success of your project depends on it.