A powerful tool to extract and load your data into SAP

SEAzam© is an SAP-certified add-on, On-Premise and Private Cloud-based, that extracts and loads huge volumes of data from various SAP objects. This powerful data extractor and loader has been specially designed to :
Accelerate the deployment of your SAP projects;
Secure and control your interface activities;
Increase the return on investment and reduce upgrade costs;
Allow money and time saving;
Avoid ABAP developments.

Our ETL explained in video ...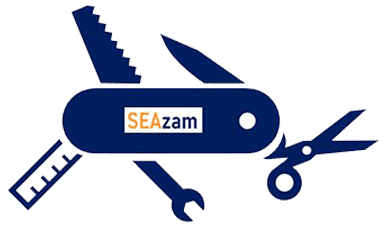 SEAzam© is like a Swiss knife. It is used in many different cases such as :
Data extraction and reconciliation;
Acquisition or merger of companies;
Decommissioning or disposal of companies ;
Customized reports;
When a company uses SAP with other applications, data synchronization becomes complicated. SEAzam simplifies the implementation and maintenance of these interfaces.
In general, SEAzam© allows you to extract your data from SAP and integrate it into your reporting tools. All SAP objects can be exported.
the advantages of SEAzam©, to extract and load your data

One tool: one single tool for several projects involving data extraction and processing (exchange);

Easy installation: directly available with SAP (no additional hardware and software required), and no risk of overwriting existing programs (all programs are in a specific namespace);

High compatibility: compatible with all SAP versions (ECC and S/4HANA);

Easy to use: only one day of training is required to master the tool;

Task optimization: allows you to create a succession of tasks in a single execution;

Memory optimization: SEAzam is designed to stay within the limits of available memory.

Dynamic creation: during a succession of tasks, objects created in the first run can be reused in the following ones dynamically;

Data integrity: when loading data, SEAzam© performs all quality controls as if it was a manual recording.

Flexibility: extracts and load data from SAP on any device and easily transfers data between any application and SAP.

Real-time data: retrieves updated data instantly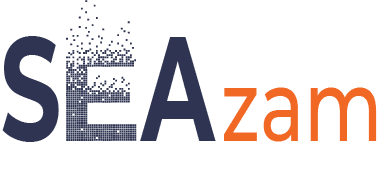 Some of our customers who use SEAzam:
Would you like a demo of our ETL?