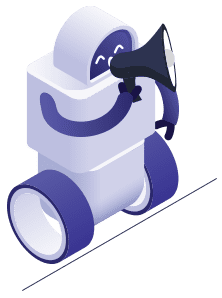 SAP FI-CO SENIOR CONSULTANT
Do you have experience in SAP FI-CO and SAP S/4HANA? You have already participated in all stages of the SAP software life cycle and in at least 3 implementations?
Do you like your missions to have meaning and to give direction? Do you want to join a flexible organization that allows you to evolve according to your ambitions? Do you want to offer the best to your customers?
Join us!
We offer you the opportunity to work on high value-added projects within a human-sized team and to quench your thirst for learning.
You will be a member of the team in charge of the implementation, maintenance and improvements of the SAP solutions implemented at our customers' sites.
You will be involved in the following functional areas:
FI => General accounting :
FI New GL – General accounting
FI AP – Subsidiary accounts payable
FI AR – Subsidiary accounting for customers
FI BL – Management of banking operations
FI AA – Fixed asset management
CO – OM => Cost accounting
CO CCA – Cost centre controls
CO OPA – Internal Orders and Project Controls
Your mission is to :
Participate in the definition of the processes implemented at the customer's site.
Participatein all stages of the deployment of SAP financial functionalities (analysis, implementation, testing, training, preparation, start-up, maintenance and improvement).
Ensuring integration with the other modules of the system.
Carry out your tasks in compliance with SAP procedures and best practices (Activate methodology, in Agile or Waterfall mode depending on the client's choice).
Write the documents necessary for the analysis phases as well as the documentation for the parameterisation, the development specifications and the training materials.
Ensure training and knowledge transfer sessions.
Organise your work methodically and communicate all useful information.
Respect the objectives and schedules set and ensure the quality of the work entrusted to you.
 
SAP skills:

You have a minimum of 7 years of experience in the configuration and/or maintenance of at least 2 of the SAP financial modules.
You have proven experience in at least one of the following modules: FI, AA, CO
You have knowledge of financial processes, experience in interfacing between SAP and third party systems and in integrating your modules with other SAP modules.
You have the basics to intervene in 1 of the following modules:

General skills:

Analytical mindset.
Excellent verbal and written skills.
Ability to withstand stress.
Willingness to organise work to meet deadlines.
Communication and interpersonal skills.

Language skills:

French and/or Dutch
English

Level :
Master's degree or Bachelor's degree.
Eligibility:
You have the right to reside and work in Belgium
S4IC assists companies in their digital transformation with SAP.
It offers a set of innovative solutions to accelerate implementations, upgrades, interfaces, … Its activities cover consulting, auditing and all operations necessary for the installation, upgrade or maintenance of SAP including the sale of licenses.
S4IC's structure and growth allow team members to evolve, specialize and acquire additional responsibilities. We work in a collaborative mode where initiative and exchange of ideas are highly appreciated. Our organization is based on respect and trust.
S4IC is the commercial name of High-SEA.
Full time permanent contract
A strategic role within an enthusiastic team, in a human-sized company.
We provide you with a laptop and a company car
Hospitalization insurance, meal vouchers, eco-cheques, mobile phone and Internet subscription
Bonus based on the past year's performance
On-site 2 days per week
Location: Wavre / Louvain-la-Neuve