ENTER THE DIGITAL WORLD
WITH SAP S/4HANA
Build the foundations of your digital business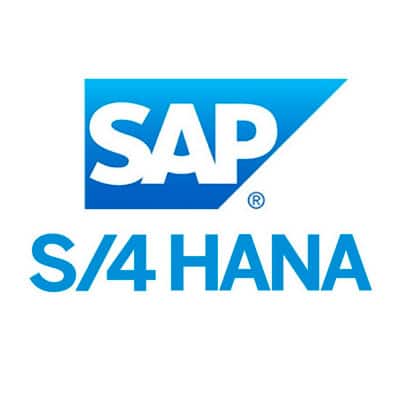 Digital transformation has become one of the key points of competitiveness for companies, regardless of the sector of activity. The era of digitalization and artificial intelligence implies a profound change for your company in terms of :
Business model ;
Organization ;
Business processes;
IT landscape and support;
Data management;
The choice of ERP is a decisive element that contributes to the success of your company's transformation. SAP has developed SAP S/4HANA to support your digital transformation.
SAP's enhancements to the new SAP S/4HANA generation are nothing like the previous updates for SAP ECC releases.
They are characterized by a simplification of the architecture, provide new functionality, offer cloud solutions and allow the customer to delegate maintenance and upgrades.
SAP S/4HANA transforms business processes with automation, artificial intelligence, machine learning and analytics.
Examples of performance improvements include accounts receivable and payable automation, or automatic inventory replenishment.
Our article explains you more precisely why you should choose SAP S/4HANA.
The S4IC experience with SAP S/4HANA

Our SAP experts have participated in numerous SAP S/4HANA migration projects.
We can help you throughout the different stages, depending on the progress of your project:
Qualitative and quantitative analysis of the contributions of SAP S/4HANA to your company.
Analysis of the pros and cons of SaaS, PaaS and IaaS offers, followed by advices on the most suitable solution for your company.
Definition of your migration strategy including analysis On-premise vs Cloud, as well as Greenfield vs Brownfield.
Integration of the new functionalities of SAP S/4HANA into your company's processes.
Support of the complete migration and establishment of the roadmap to go live.
Need expert advice to guide you in your choice?
Build the foundations of your digital business

Cloud computing: outsourcing certain IT services has cost and management advantages.
Big Data: intelligent and emerging technologies are within reach thanks to the integration of Big Data.
Real time data: the volume of data accessible in real time increases your responsiveness at all levels. It's the end of batch processing, data reconciliation and redundancies.
Mobile access: SAP S/4HANA connects your business and processes to your customers, prospects, suppliers and employees, with any device, anywhere.
Predictive analysis: make better and faster decisions with advanced statistical prediction tools.
Detailed reports: SAP provides you with an interactive information system to evaluate the data collected in SAP S/4HANA. No data extraction is required.