Een krachtig hulpmiddel om uw gegevens te extraheren en in SAP te laden

SEAzam© is een door SAP On-Premise en Private Cloud gecertificeerde add-on waarmee enorme hoeveelheden gegevens uit verschillende SAP-objecten kunnen worden geëxtraheerd en geladen. Deze krachtige data extractor en loader is speciaal ontworpen met de bedoeling: 
Vermijd

 ABAP ontwikkelingen;

 

Versnel

 de implementatie van uw SAP-projecten;

Beveilig en controleer

 uw interface-activiteiten;

Verhoog

 rendement op investering, verlaag upgrade kosten;

Algeheme besparingen

 in tijd en geld mogelijk maken.

 

ONZE ETL UITGELEGD IN VIDEO ...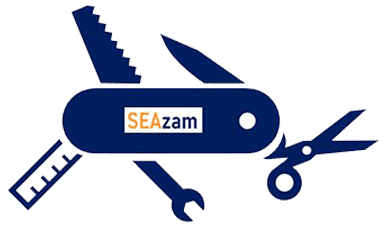 SEAzam© is als een Zwitsers zakmes. Het wordt gebruikt in veel verschillende gevallen zoals:
Gegevensextractie en reconciliatie

;

 

Overname of fusie

 van ondernemingen;

 

Migratie naar SAP S/4HANA

;

 

Ontmanteling of overdracht

 van bedrijven;

 

Rapportering

 op maat;

 
Wanneer een onderneming SAP samen met andere applicaties gebruikt, wordt de synchronisatie van gegevens ingewikkeld. SEAzam maakt het mogelijk om deze maintenance te vereenvoudigen.
In het algemeen kunt u met SEAzam© uw gegevens uit SAP halen en ze in uw rapporteringstools integreren. Alle SAP-objecten kunnen worden geëxporteerd.
de voordelen van SEAzam©, data extractor en loader

Eén tool

: één tool voor verschillende projecten waarbij gegevens worden geëxtraheerd en verwerkt (uitgewisseld);

Eenvoudige installatie: de installatie gebeurt rechtstreeks in SAP (er is geen extra hardware of software vereist), en er is geen risico dat bestaande programma's worden overschreven (alle programma's bevinden zich in een specifieke naamruimte);

Hoge compatibiliteit: tool compatibel met alle SAP-versies (ECC en S/4HANA);

Gebruiksgemak: slechts één dag opleiding is nodig om het instrument onder de knie te krijgen;

Taakoptimalisatie: maakt het mogelijk een opeenvolging van taken tegelijk uit te voeren;

Geheugenoptimalisatie: SEAzam is ontworpen om binnen de grenzen van het beschikbare geheugen te blijven.

Dynamisch creëren: tijdens een taaksequentie kunnen objecten die in de eerste taken zijn gecreëerd, dynamisch worden hergebruikt in de volgende taken;

Gegevensintegriteit: bij het laden van gegevens voert SEAzam© alle kwaliteitscontroles uit alsof het om een handmatige codering gaat.

Flexibiliteit: extractie en laden van gegevens uit SAP en op elk apparaat en gemakkelijke overdracht van gegevens tussen elke toepassing en SAP.

Real-time gegevens: onmiddellijke opvraagbaarheid van bijgewerkte gegevens.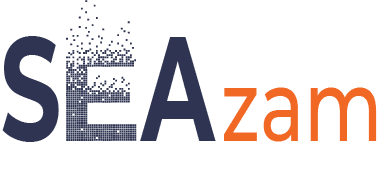 Enkele van onze klanten die SEAzam gebruiken:
Wilt u een demo van onze ETL?