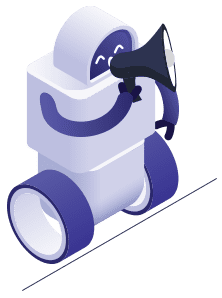 You have experience in SAP SD? You consider that your job is to learn the specificities of the business as well as the latest technologies / features of S/4HANA ? Do you like your missions to have meaning and to give direction? Do you want to join a flexible organization that allows you to evolve according to your ambitions? Do you want to offer the best to your customers?
Join us!
We offer you the opportunity to work on high value-added projects within a human-sized team and to quench your thirst for learning.
You are a member of the team in charge of the implementation, maintenance and improvements of the SAP solutions implemented at our customers.
Within the framework of your missions, you :
Intervene in the SD functional area.
Participate in all stages of deployment of SAP financial functionalities (analysis, realization, testing, training, preparation, start-up, maintenance and improvement).
Ensure the integration with other modules of the system.
Carry out your tasks in compliance with SAP procedures and best practices (Activate methodology, in Agile or Waterfall mode, depending on the client's choice).
Write the documents necessary for the analysis phases as well as the documentation of the parameterization, the specifications of the developments and the training supports.
Ensure training and knowledge transfer sessions.
Organize your work with method and communicate all useful information.
Respect the objectives and schedules set and ensure the quality of the work entrusted to you.
You pass the SAP certifications to enrich your SAP or other skills.
SAP skills

Vous avez un minimum de 3 ans d'expérience dans le paramétrage et/ou la maintenance d'au moins un des modules logistiques de SAP.
Vous avez une expérience probante dans au moins un des modules suivants : MM, SD.
Vous avez une connaissance des processus logistiques, de l'expérience dans l'interface entre SAP et des systèmes tiers et dans l'intégration de vos modules avec les autres modules SAP.
You have a minimum of 7 years experience in the configuration and/or maintenance of at least one of the SAP logistics modules.
You have proven experience in the SD module.
You have knowledge of logistics processes, experience in interfacing between SAP and third party systems and in integrating your modules with other SAP modules.

General skills


Analytical mindset.
Excellent verbal and written skills.
Ability to withstand stress.
Willingness to organize work to meet deadlines.
Communication and interpersonal skills.

Language skills

French and/or Dutch
English

Level
Master or bachelor degree.
Eligibility : You have the right to reside and work in Belgium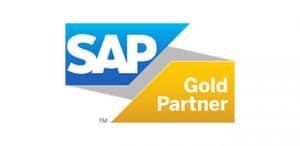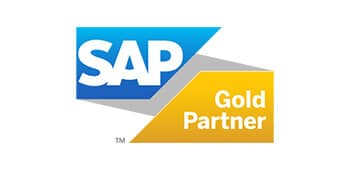 S4IC assiste les entreprises dans leur transformation digitale avec SAP.
Elle propose un ensemble de solutions innovantes pour accélérer les mises en place, les montées de version, les interfaces, …  Ses activités couvrent le conseil, l'audit et toutes les opérations nécessaires à l'installation, la montée de version ou la maintenance de SAP en ce compris la vente de licence.
La structure et la croissance de S4IC permettent aux membres de l'équipe d'évoluer, de se spécialiser, d'acquérir des responsabilités supplémentaires. Nous travaillons dans un mode collaboratif où l'initiative et les échanges d'idées sont fortement appréciés. Notre organisation est basée sur le respect et la confiance.
S4IC est le nom commercial d'High-SEA.
Full time permanent contract.
A strategic role within an enthusiastic team, in a human-sized company.
We provide you with a laptop and a company car
Hospitalization insurance, meal vouchers, ecocheques, mobile phone and Internet subscription.
Bonus based on the past year's performance.
On-site 2 days per week.
Location: Wavre / Louvain-la-Neuve.
INTERESTED IN THE CHALLENGE?